Fractured Tooth Treatment In Ballarat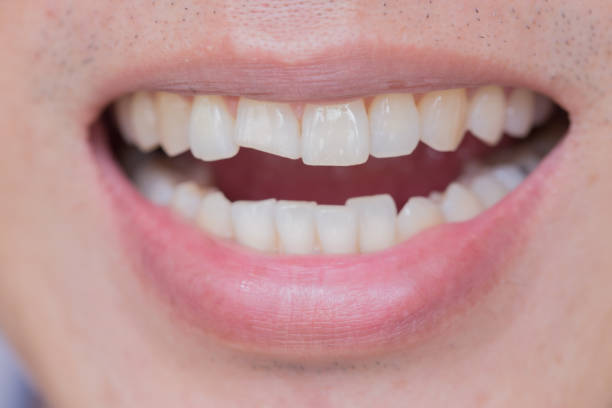 Accidents can cause chips or breaks in teeth and although in most cases the damage is cosmetic, ignoring it can put you at the risk of infection. Therefore, the tooth should be repaired right away to prevent further complications.
Our dentists will help fix your fractured teeth using fillings or crowns. If the tooth is unrestorable, bridges, partial dentures or implants may be used to replace it.
Fractured teeth are most common in children and young, active adults. These are some ways in which people may chip their teeth:
• A slip or fall;
• A car or bike accident;
• A sports injury;
• Eating something hard like a seed, grain or even a hard candy on heavily filled teeth
• Grinding your teeth
Correcting your chipped tooth problem is easy and painless.
Our dentists at My Dentist Ballarat will treat you to the best of their ability so that you can get your beautiful smile back to the way it was!
If you have a chipped or damaged tooth, you should get in touch with us as soon as you notice the problem so that we can help.
If you find that your tooth is sharp or rough, you should cover it with chewing gum to avoid cutting your tongue or the inside of your cheek. It is also a good idea to eat only soft foods to prevent further damage in your mouth before your dental visit.