Dentures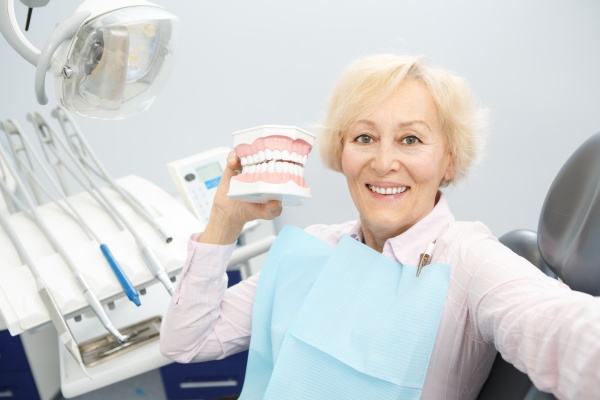 Sadly, losing teeth as an adult doesn't have the same charm as children losing their baby teeth but may occur nonetheless due to tooth decay or ageing. But there's no need to fret because My Dentist Ballarat offers a number of replacement options and services, such as dentures and bridges, for your missing teeth.
Missing teeth may cause discomfort in eating, difficulty in talking and an overall decline in the quality of life, yet many people continue to suffer by not seeking treatment. Stop suffering. Whether it be a complete or partial loss of teeth, dentures are one of the most cost-effective methods for missing teeth replacement.
Come into My Dentist Ballarat to get a denture which will improve your chewing ability and restore your beautiful smile.
What are dentures?
A denture is a removable replacement for missing teeth.
What types of dentures are there?
There are two types of dentures: complete dentures and partial dentures. Complete dentures are used when all the teeth are missing and partial dentures are used when only one or a couple of teeth are missing.
There are also two types of complete dentures – conventional dentures and immediate dentures. Conventional dentures can be made after teeth have been removed and the tissues in the gum have begun to heal. It takes around 8-12 weeks to place or fix a conventional denture in the mouth after the teeth have been removed. In contrast to this, immediate dentures are made in advance and can be fixed as soon as the teeth are removed.
A partial denture is used when one or more natural teeth remain in the upper and lower jaw (it is also known as a bridge). It is cemented into place and fills the spaces created by missing teeth and also prevents other teeth from changing in position. The denture is removable and has internal attachments rather than clasps which attach it to the adjacent crowns. A partial denture looks more natural than a complete denture.
If you have any queries regarding missing tooth replacement treatments or general dentistry, feel free to contact us.